My six months as a Mustie

As part of my Master's programme Spatial Planning at Wageningen University, I had the chance to follow a 6 months internship at MUST. I had applied because I liked the broad range of projects they work on as well as their beautifully crafted maps. Also the faces on the website looked pretty friendly. It seemed like an office where I could finally combine the research skills from my education with my design skills, which I couldn't use much at university.
In the beginning, I was only drawing. From adding small ducklings and jumping puppies to the illustrations, to creating a hyper positive future vision for The Hague. With time, as my Dutch got better, I started to move from "only" executing tasks to joining the discussions where people decide which tasks need to be done and how. I suddenly became part of the team, which was great and more challenging. We would, for example, spend weeks on getting a model to show us a rough estimate of how many houses you could build in biking distance from the public transport nods of the Province of Utrecht, while keeping the model consistent and easy to understand for all stakeholders.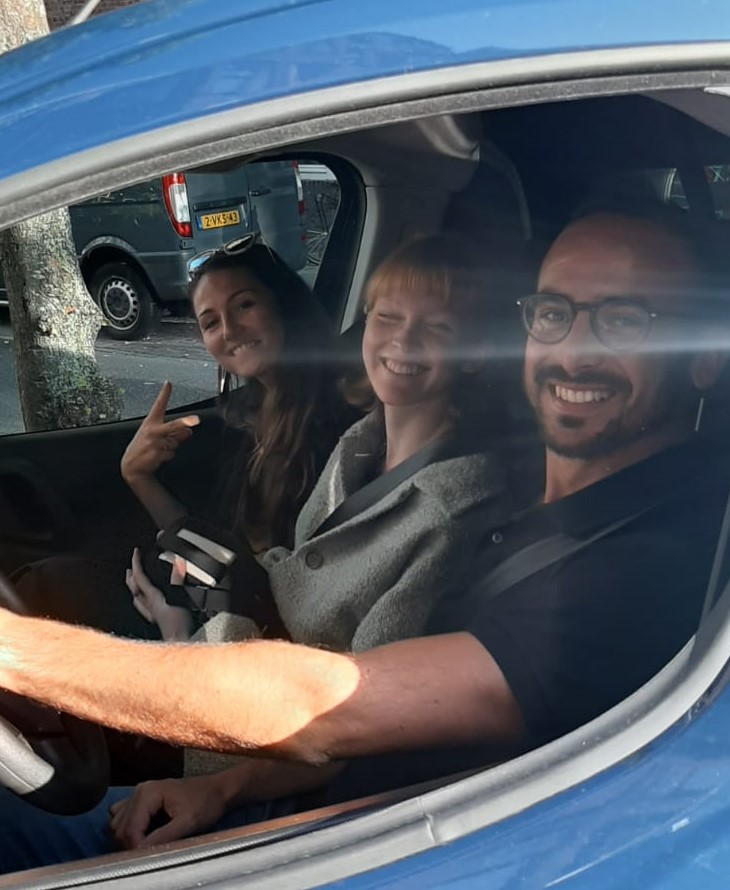 In the end, I really enjoyed the mix of tasks. Some days, I would spend behind my computer, tinkering on some graphics and nodding my head to the office beat. On other days, we would go out to discuss how to sustainably use the country's scarce public goods, where I would come home tired, my head boiling with all the Dutch it had tried to process during the day. Some days, we would all go out and dance to celebrate that a colleague had once again managed to find some temporary home in Amsterdam. And some days, the office lunch would turn into fiery debates about climate change, about the loss of biodiversity, about the unfairness of the world and about sticking to one's principles.
And this is how, some day, I had to clean up my desk and make place for a new Mustie.